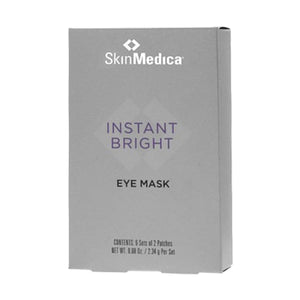 Add the ultimate boost, ultra-hydrate and visibly improve puffiness to enhance the results of your eye treatment. These premium gel patches are the perfect companion to Instant Bright Eye Cream or any SkinMedica® eye treatment. Together, they're our most comprehensive treatment for youthful-looking eyes.
Appropriate for all skin types.
Key Benefits:
- Unique hydrogel technology reduces the appearance of puffiness to help eyes look youthful and rested.
When to Apply:
- Weekly or as Needed.
How to Apply:
- Remove patch from backing. Apply gel side down to under eye area and press firmly onto the under eye, smoothing out the edges. Ensure mask lies firmly onto the skin. Leave on for 15-20 minutes and gently peel from face. No need to rinse.
Allē
Members earn 50 points per unit purchased.