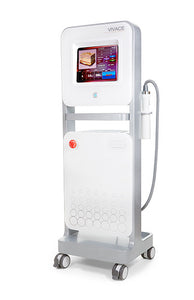 Vivace™ is FDA-cleared for your safety. This minimally-invasive treatment stimulates the natural production of collagen and is shown to be effective in alleviating facial wrinkles, fine lines, and tightening and toning the face, neck, hands, and body.
Alleviate Wrinkles & Fine Lines
Tighten Skin
Minimize Pore Size
Improve Skin Tone & Texture
Immediate Results
No Downtime
Virtually Pain-Free
Please call our office for a free consultation to see if Vivace Microneedling is right for you! 916.844.4913 or book online at https://destination.zenoti.com/webstoreNew/services 
Vivace is offered at our El Dorado Hills, Elk Grove, Roseville, and Sacramento locations!